Frequently Asked Questions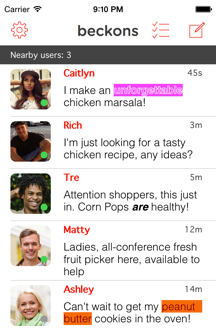 Beckons is a new app that allows you to express yourself with other people that you cross paths with everyday. Just enter a statement about yourself or about what is on your mind - ask about a good place to eat, get help with homework, flirt in a supermarket, state an opinion, promote your work skills, cheer for your team, or just say something fun to meet someone new. Whatever your expression is, with the beckons app others within range will be able to see what you're about and share what they're thinking as well. With any luck, it will get you talking with and meeting others with like interests.
Wanna be known with your own personal radio station? Download beckons and let others know what you're about.
beckons uses Bluetooth, a near range wireless technology (up to about 100-200ft), to share your beckons with other people using the app. After the first login no internet connectivity is required. Stay tuned for a promotion in your area!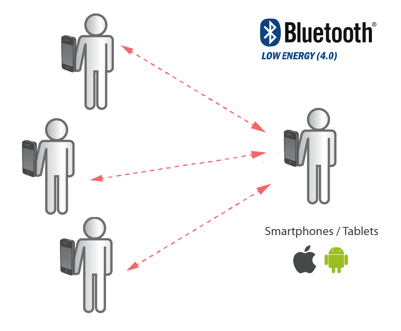 Privacy Policy
Your beckons are only shared with others within the application. They're your statements and your converstations. We neither have access to, nor do we store your beckons.
More information on our privacy policy.
More information on our End Users Liscense Agreement.